How to make lemon monkfish. Easy recipe. Lean how you can prepare this tasty dish of baked monkfish. Garlic and lemon go so wel with this fish. Yum !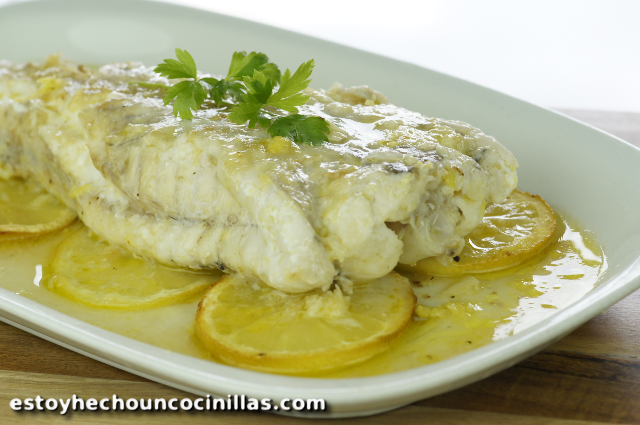 I recently found in the book "The Silver Spoon" this recipe to make baked monkfish that is very delicious. It is very easy and I only needed few ingredients that I normally have in my kitchen. It was a nice surprise. I liked it so much that I immediately decided to share it on the blog. You will tell me if you like it or not.
How to prepare lemon monkfish
The preparation of this dish is very fast. In short, you must put all the ingredients in a baking dish and bake. You just have to remember to add some lemon juice on the fish halfway through baking. And once it is cook, it goes directly from the oven to the table. Easy, right?
To finish, just say that if you have the book, you will see that I have adapted the recipe a bit, I crushed the garlic with the olive oil to enhance the flavor.
Now you know how to prepare lemon monkfish
I hope you liked it.
See you soon !