How to make popeyes chicken sandwich. Easy copycat recipe. Learn how to make the famous fried chicken sandwich with spicy mayo and pickles.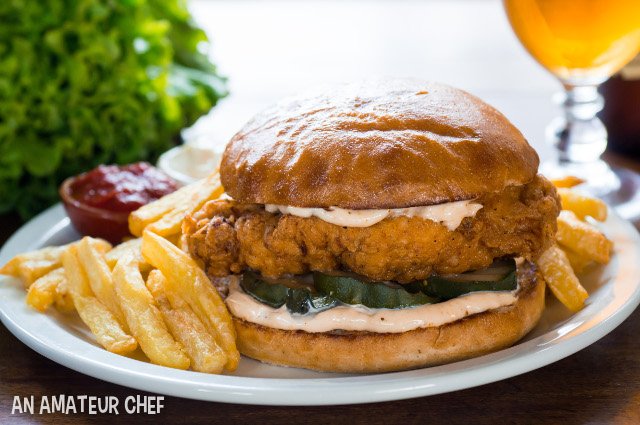 Hello! Today I bring you my recipe for the sandwich that is having a buzz on the USA. It turns out that I recently read the story that a well-known fast-food chain specialized in fried chicken had released a chicken sandwich and everybody is freaking out. There were even reports in the news and even the head of the company publicly apologized for not being able to meet the demand. Frankly, I was curious to try that sandwich and not living in the USA my only option was to make it for myself.
Do you want to know how to make popeyes chicken sandwich?
To prepare this famous fried chicken sandwich, what we are going to do is to take a couple of chicken breasts and cook them in the southern style. That is, macerated in buttermilk and then breaded and fried.
The buns used for this sandwich are brioche type. The final assembly is very simple. Few ingredients come inside the bread: the chicken, a spicy mayo and sweet and sour pickles. I leave you my sandwich verdict at the end of the article.
Here is the recipe: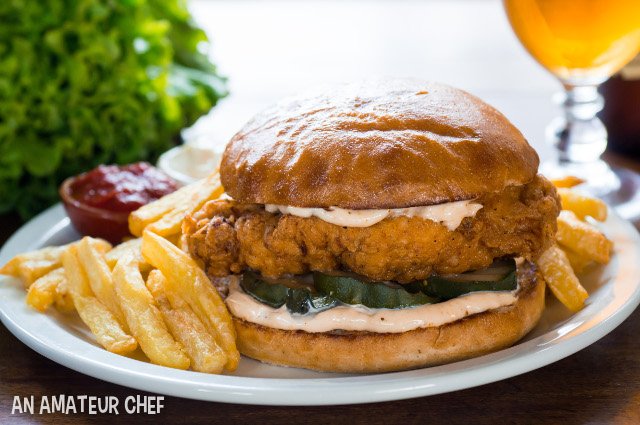 Recipe for popeyes chicken sandwich (with spicy mayo and pickles)
Average Rating:
Serves:
4
Time:
Difficulty:
Easy
Now you know how to make popeyes chicken sandwich.
Did you like the recipe? I hope will give it a try. My verdict is that the combination of fried chicken with pickles is amazing. It is almost addictive. In addition, the brioche bun makes it even more delicious. Will I make it again? Surely yes.
Leave me a comment telling me what you think. Whether you liked it or not, I'm very interested to know what you think. Do you want more recipes of this type? Feel free to let me know. If you have any questions about the preparation, do not hesitate to ask me. I'll be happy to help you.
Finally, if you like fried chicken recipes like this one, I invite you to give me your support with a "like" and sharing this popeyes chicken sandwich on your social networks.
[sharebuttons]
See you soon!