How to make fabada asturiana. Easy recipe. A very popular white bean stew throughout Spain. Learn the traditional and authentic recipe. It's delicious!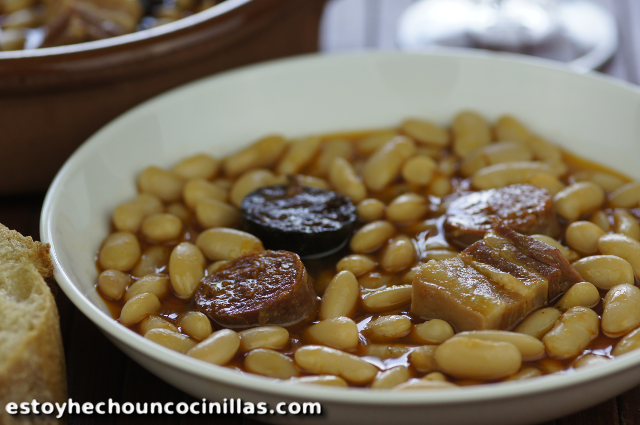 This article describes how to prepare traditional and authentic fabada asturiana recipe. This is a very common white bean stew throughout Spain. It contains also chorizo, Spanish black pudding and a block of smoked bacon. Nevertheless it is very easy and it requires little preparation, but on the other hand, it needs a long cooking time.
How to make fabada asturiana
Like most stews with legumes you do not have to forget to soak the beans the night before. In addition, while cooking you must "scare" the beans two or three times, that way they will be very soft when is ready. Do not worry if some beans break while boiling as it thickens the sauce. I must say that this dish, and in general, all kinds of white beans stews were the dishes I did not liked at all when I was a child, but now I like it when it is well done. And you? Do you like that kind of stews? Or maybe not at all? I hope not! If you want to share your comments, please leave a message after the recipe.
Now you know how to make fabada asturiana
Have you liked it?





(2 votes, average: 4.50 out of 5)


Loading...
See you!