How to make seafood and fish cataplana. Easy recipe. Learn how to make this delicious Portuguese dish where fish and seafood are cook in their own juices.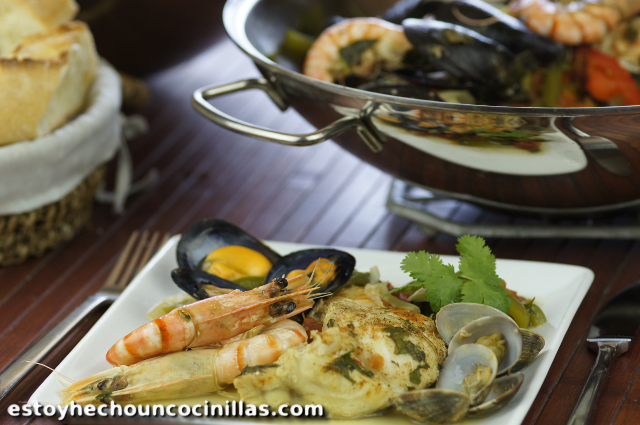 Cataplana is a very popular dish in Portuguese cuisine. It takes the name of the utensil used for cooking. We can find cataplanas with meat, fish or vegetables. I want to start my collection of Portuguese recipes with the seafood and fish cataplana, which is also the very first I have eaten few years ago with a friend in Madrid. She had a cataplana pot she just bought in Portugal. The cookware itself is originally from the south, the Algarve region, and is relatively new, but it was quickly adopted as one of the iconic dishes in all the country.
How to make seafood and fish cataplana
Cooking with this "device" is very simple, you fill it, you put the lid on it, you heat it and it cooks. No need to stir or anything else. The shape of the cataplana allows to steam while gathering all the juices, so even the mussels get steamed with an extraordinary taste. Last summer, I visited Portugal from north to south and one the souvenirs I bought was, of course, a cataplana. There was nothing better than prepare this wonderful recipe for fish and seafood cataplana to catch up with friends after vacations.
Here is the recipe: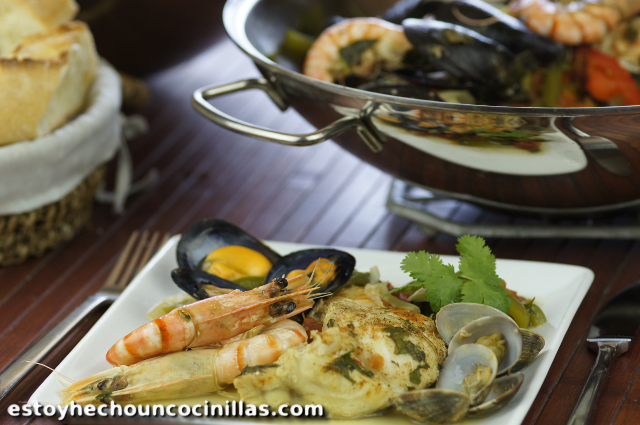 Seafood and Fish Cataplana Recipe (Portuguese Cuisine)
Average Rating:
Serves:
4
Time:
Difficulty:
Easy
Now you know how to make seafood and fish cataplana
Did you like it?





(No Ratings Yet)


Loading...
See you soon!