I like very much this recipe for pistachio cake. It is always a success and at the same time it is so quick and so easy. I normally follow the directions that my friend Ruben's mum taught me […]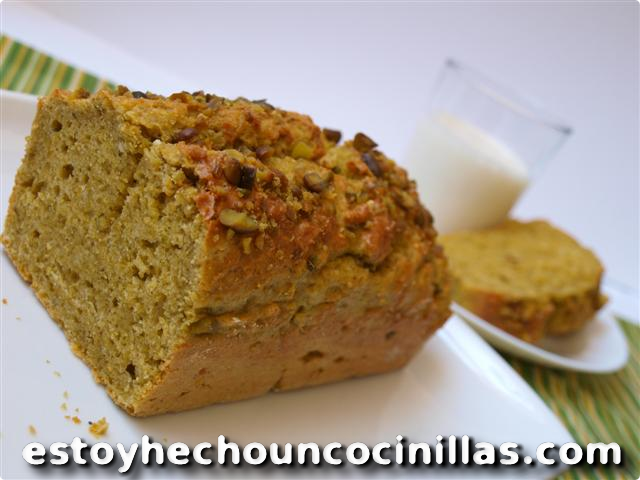 I like very much this recipe for pistachio cake. It is always a success and at the same time it is so quick and so easy. I normally follow the directions that my friend Ruben's mum taught me long ago. Every time I had breakfast at his place, there were always homemade cakes "to die for". In addition, following this recipe your kitchen will remain clean because you can do everything in the same bowl. Just grind the pistachios very well, then mix with the remaining ingredients and bake. Easy, right? In less than 10 minutes, you will have baking a delicious pistachio cake soft and fluffy. So yummy!


You can use pistachio powder. In this case, it is not necessary to grind it with the milk.
You can decorate with coarsely chopped pistachios on top, before baking. Your cake will have a crunchy crust.
You can also sprinkle with icing sugar once it is cold.
You can replace half the flour by pistachio powder.
You can whisk the egg whites until stiff and gently mix with the mixture of the other ingredients.
You can use a stainless steel strainer or sieve to shift the flour.
You can use brown sugar instead of granulated sugar.
[/ hints]